TYPES OF GRANULES
The granule used depends on the fruit or vegetable we work with
GKZ4
Zeolite granules for Tyvek Sachets and Keepfresh filter covers, in applications that require a quick reaction rate without blocking the air flow.
+ INFORMATION
GK/P
Powder – Cutting-edge powder with maximum capacity and speed for high-density Tyvek sachets and covers.
+ INFORMATION
DISTRIBUTION
GreenKeeper has operations on all five continents and an increasing market presence as the result of consistent, sustained growth.
+ INFORMATION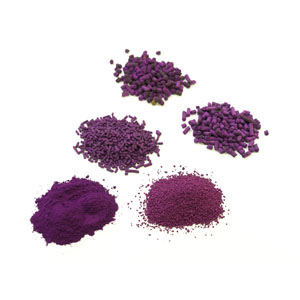 GRANULES GREENKEEPER
GreenKeeper Iberia
launches a new range of high-capacity granules on the market.
The range is the result of an extensive twenty-plus years of professional experience in the manufacturing of a continuously improving product in constant evolution.
GreenKeeper currently offers the following range of granules:
GK4 and GK3 Pellets in different sizes
GKZ4 Zeolite granules
GK/P Powder
Questions? Please fill out the form below and we'll get back to you as soon as possible.